You are Success
We welcome you to our success life coaching blog.
Our purpose is:
To help as many people as possible to become healthier, happier, wealthier and more successful in their lives through education and coaching.
We truly believe in our purpose and we will use this blog to provide information, and resources on how to become a success in your life.
As indicated, we are a Life Coach. We are certified as a Life Optimization coach as well as a Law of Attraction and Law of Attraction Wealth coach. We can help you to overcome the blockages in your life that are holding you back from becoming more happier, wealthier and successful.
We are not counsellors nor are we psychiatrist or psychologists, we are guides. We do not give advice but help you to understand those issues in your life that are holding you back and put you on the track to overcome those obstacles.
Read the posts, enjoy, think about what you read and if you do want to discuss our coaching practice contact us.
Michael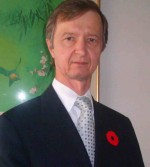 To schedule a free introductory session, contact Michael at [email protected]. Please provide at least 3 times that are suitable for you.