"Life is like a ten-speed bicycle. Most of us have gears we never use." – Charles Schulz
To discuss what a life coach can do for you and your motivation, and to schedule a session with Michael, use the contact form below.
Michael is a certified Life Optimization coach as well as a Law of Attraction and Law of Attraction Wealth coach.
Michael Wilkovesky
Working With a Life Coach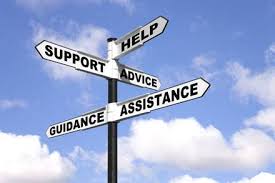 People seek to make their life better especially if they find something is not working right. It is hard to watch yourself losing ground but sometimes it is even harder to admit that you need some help.
When you know you want a better life but do not know how to make the necessary changes, you should look for someone with experience and expertise in the area you want to change to help you to make the difference in your life. This is what a life coach does. They use their professional training to help you change your life into something better.
Business Coach
There are many areas where a life coach can help, depending on your needs. To help you turn your business into a more profitable one, you can hire a business coach. If you are just starting out, this type of mentoring can help you to get up and running quicker and with less problems.
Career Coach
If you believe that your career has stalled or it is not moving in the direction that you would like it to be moving, you can hire a career coach. If you are constantly looking for job satisfaction, or you feel you have been in the job too long you may want a career coach to help you make things better.
Life Coach
A life coach will help with your personal life. This can be related to the relationships you have and how you handle conflicts with those people. If people have told you that you have an attitude problem or you know you have personal problems, getting help from a life coach can make a big difference.
Executive Coach
If you are looking for advancement in your corporate career, an executive coach can help. Maybe you are looking for a leadership position or you are in a leadership position and want to become a more effective leader. An executive coach can help you. Being a leader is important and having someone who can help you to become a better leader is something that that should be investigated.
A coach will make an improvement in your life and help you to realize that you can do more and achieve all of your goals.
Michael