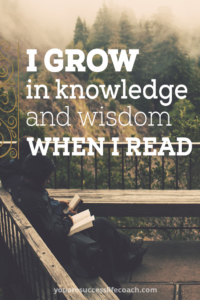 What is self-worth, anyway? To find out, answer this question: How much would you say you're worth? The answer is your self-worth, or the value you place on yourself. Just like anything of value, the self can fluctuate up and down in worth for any number of reasons!
Even though you have your ups and downs, there are ways you can increase your self-worth each and every day.
We all have value, whether we believe it or not. This value comes from our very existence, as well as our own set of skills, talents, ideas and strengths.
If we think of worth in terms of financial worth, we can get a good idea of how we can increase our own self-worth.
With money, the way to increase worth is to make more money. We make more money by taking specific actions in our workplace or within our businesses.
Sounds obvious, right? Well it is! Self-worth works the same way. We increase our self-worth by focusing on the things that make up our worth.
Here are some things you can begin doing right now to increase your self-worth:
Enjoy a new hobby. Your skill set is a big determination of your self-worth. The more you can do – and do well – the better you feel about yourself. That's why you'll want to consider adding to your list of hobbies or recreational activities.
The more you enjoy what you do in your life, the more you'll also enjoy who you are as a person.
Take a class. As with hobbies, learning something new is a great way to add to your self-worth. It's like a deposit into your knowledge bank.
There are plenty of options for this choice:
Take a class at a local community college.

Register for an online seminar.

Look in the local newspaper for free classes in your area.

Call your local school district. They offer inexpensive continuing education classes in almost every subject imaginable, including hobbies!
Read more. Reading is a wonderful way to stimulate the mind. When you spark your imagination, new ideas emerge from the depths. Nothing builds self-worth like learning more about the world you live in!
Maybe you've always wanted to be an inventor. If so, you can generate some ideas by researching and reading information about your ideas.
Learn a language. There are a huge number of tools available that can assist you in mastering a new language. Learning new languages builds self-worth because it allows you to communicate on a completely different level with others.
Do something out of the ordinary. Take a chance, conquer a challenge, and step out of your comfort zone. These kinds of activities stretch you as an individual. Doing something you never imagined gives you a glimpse of your true potential.
Anything that boosts your self-confidence will also increase your self-worth, since they're directly related. On the other hand, our self-worth becomes stagnant if we become arrogant and believe that we've accomplished all we can in life.
Start each day by making the commitment to your success. After all, you are worthy of great things! Even if you have a hard time believing this, take action anyway because where action is, emotions will follow.
Try something new, pick one of the topics from above, give it a shot and see for yourself how much of a difference it makes. Just remember the great words of Henry Ford: "Whether you think you can or you think you can't, you're right."
Which will you choose?
To your success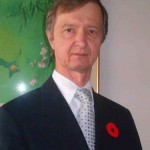 P.S. Are you frustrated that you are not reaching your ultimate level of success? Do you desire to be more confident and successful? Fantastic. Let me help you.
As a Life Coach, I want to make sure that you achieve all of your goals and desires to become the powerful person you know you are inside. Bring that confident person outside to take charge of your life. Let me buy you a 30 minute session so that we can talk together to determine how to move you forward.
Simply email me at [email protected] to get started now.
Are you ready to reach the level of success that you know you desire?
Photo by Terrah Holly on Unsplash
---
Check out the latest Amazon Bestsellers...